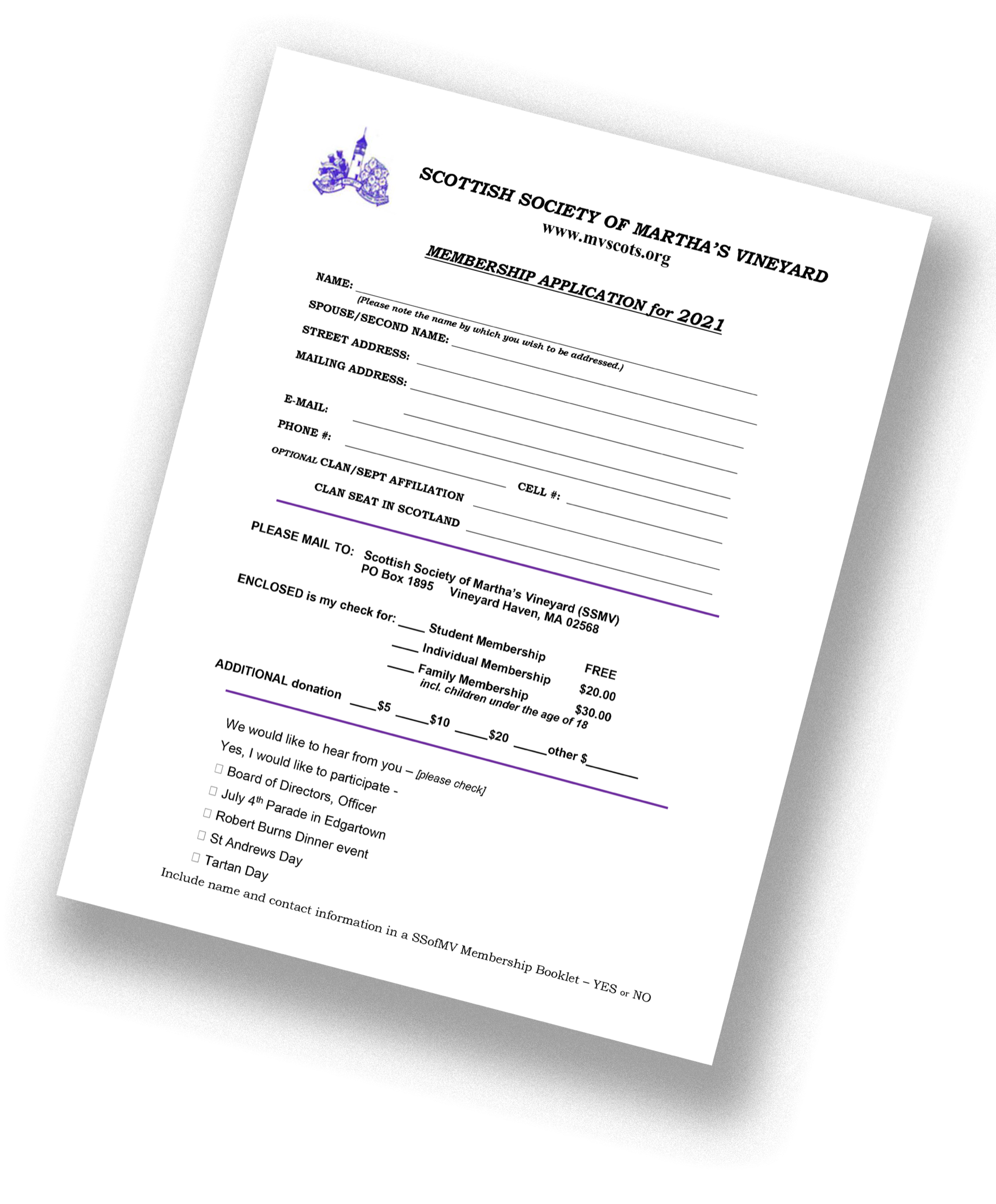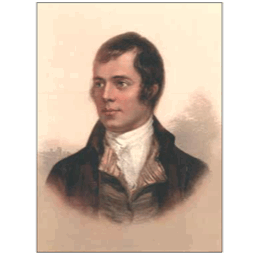 It's Never Too Late
to Join or Renew
Your SSMV Membership!
Click the link to
download our SSMV
2021 membership form.
Just print it out, complete
the form and send it to the address above.
Thank You for Making January's
First-Ever "Virtual" Burns Supper
a Tremendous Success!
Not only was this online event well-attended by Vineyard folks, it also drew participants from all over the U.S.A., was well as China, Germany, Sweden, Mexico, the UK and Russia!
All of the pre-ordered "Scottish Gourmet" Haggis Pies, Oat Cakes, and Shortbread were a sellout! A special thanks goes to the PA Club in Oak Bluffs for letting the SSMV use that facility on the Saturday of the Burns Supper as a food pick-up location. And who can forget Chief Bruce R. McNamee of the Edgartown Police piping for us at the PA Club.
Another amazing thing is that, despite not being able to do a silent auction this year, we've still had overwhelming support for the the Society's "High School Scholarship Fund". Thank you.
So many people have worked to make this virtual Burns Supper a success, so instead of trying to thank everyone by name, taking the chance of leaving someone out, Colin and I want to thank each and every one of you from the bottom of our hearts.
We can't wait to see what form April's Tartan Day will take!
Steve Ewing and Colin Ewing
A Few Highlights For You to Enjoy!