(C) Scottish Society of Martha's Vineyard, 2021 - P.O. Box 1895, Vineyard Haven, MA 02568
Part 1: "Welcome to Anthony's"
Tonight's Master of Ceremonies,
Rev. Doug Dorchester
Part 2: "Procession of the Haggis"
Piper Robert Gleason
and Chef James Weinberger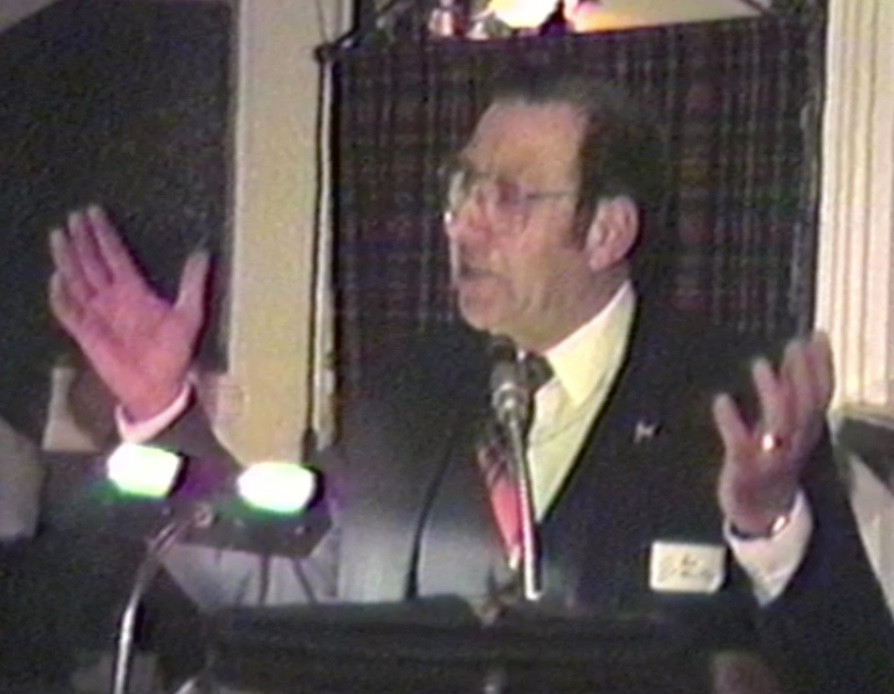 Part 3: Bob MacKay's
First "Ode Tae a Haggis" - 1988
Bob's Final "Ode Tae a Haggis"
January 2016 Burns Nicht Supper. Music
by the Scottish Singers and Dorian Lopes
Learn to Sign the "Selkirk Grace"
from "Sign for Scotland"
(Words to this grace are below)
"The Parting Glass"
Arrangement by Soloist, Dorian Lopes, Bill Peak on Piano
Recorded August 2020 at the Union Chapel - Oak Bluffs, MA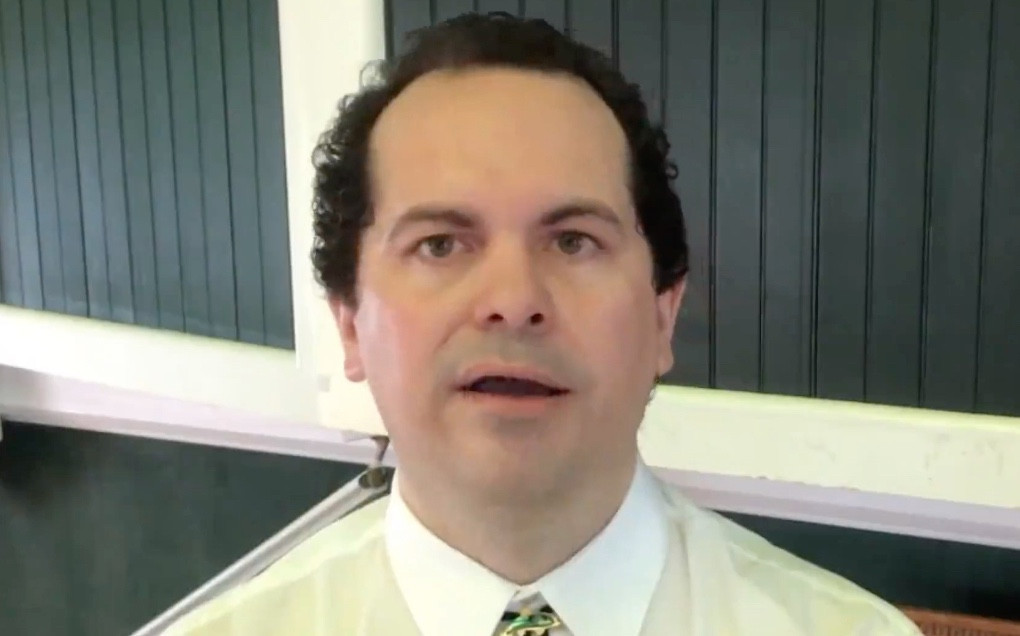 How to Enjoy This Virtual Burns Nicht Supper:
1. Get your PC, MAC, iPad, or Tablet turned on and click the link on our Home Page that will take you to this virtual Burns Supper event.
Of course, if you're reading this, you're already in good shape.There are many videos so please be patient as they load onto your device.
2.Get your meal together and grab your favorite adult beverages so you can join in the toasts. Grab your camera and join the photo contest. Take a photo of how you've celebrated tonight's Burns Supper and send in your two favorites. Our online audience will choose the winner in first, second, and third place categories. More details later. Just have a great time and begin with Section 1 on this page.
3. Video technology 30 years ago was not high-definition as it is today. To try to cope with that, some videos will play right on the page, some will open up into a large new window, and others may take you to "YouTube" (just click the back arrow and you'll return)
4. We tried to place content in the order of a real Burns Supper, so your best experience will come if you follow things in order. Have Fun! Join in the Selkirk Grace, Sing along with Phil and Steve's new "Corona Does Not Play" music video. Again, be patient with the videos and feel free to raise a glass with our "Virtual Toast Masters". Enjoy!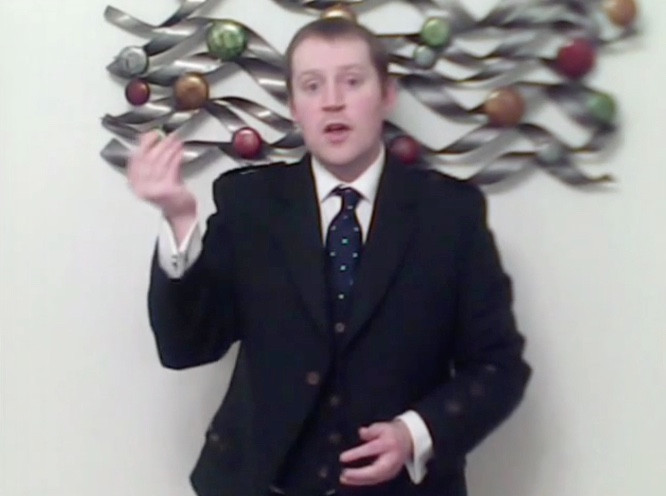 The "Selkirk Grace"
(with contemporary extras)
Some hae meat and canna eat
And some wad eat that want it.
But we hae meat and we can eat, and sae the Lord be thankit.
But some hate meat and gurn and weep, resisting all coercion,
so bless the tatties, bless the neeps and the vegetarian version.
Then filled wi' fruits o' field and vine, and feelin fairlie frisky,
the One who water turned to wine, we'd ask to bless the whisky.

Extra verses by
Richard Medrington
"For All We Have"
Lizzy Bradley & Richard Rego
Written by Steve Ewing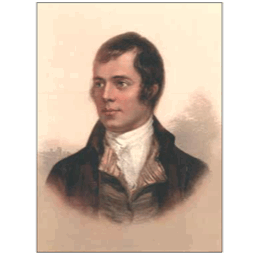 "Ode Tae a Haggis" and the "Selkirk Grace"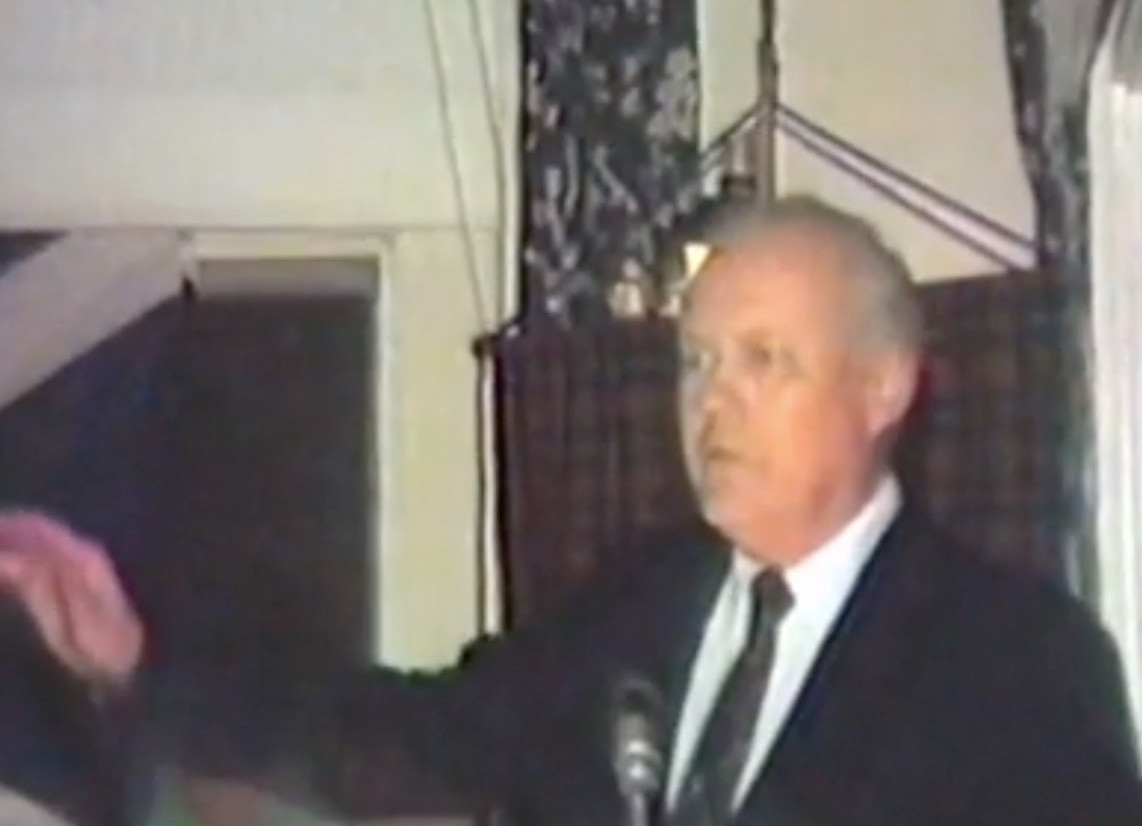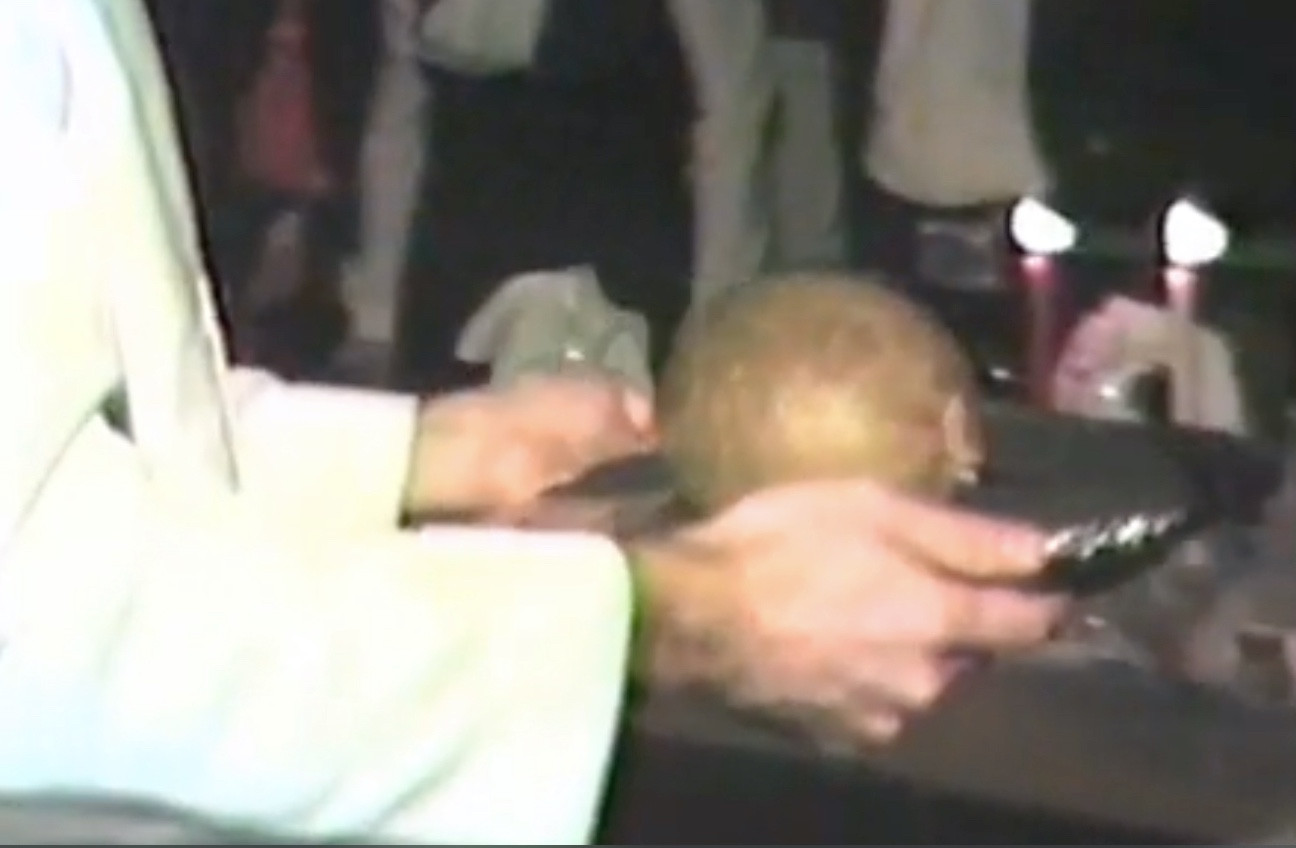 "PROGRAMME" - SECTION 1 of 3
"Virtual" Bill O' Fare & Dessert
Close your eyes and imagine your home table
spread with these Burns Supper favorites:
Cock-a-Leekie Soup
Beef Pie, Baked Finnan Haddie, Vegetarian Pie,
Chicken in Heather, Chappit Tatties and Bashed Neeps.
To the lucky folks who pre-ordered food from Steve Ewing...
Enjoy your delicious Haggis pies (made by The Scottish Gourmet USA),
Stockan's Thick Oakcakes, and Campbell's Famous Shortbread
"Virtual" Burns Nicht Auction
Unfortunately, there won't be a Burns auction this year.
Our annual auctions provide the lion's share of the money needed
for scholarships. You can feel good knowing that a portion of
donations (and other various purchases you've made for this event)
are going to the "Scottish Society of Martha's Vineyard High School
Scholarship Fund". Thank you for your generosity
We've pulled together the presentation below from previous auctions.
And the music playing underneath is from old rehearsal archive recordings
of The Internationally-Acclaimed Scottish Society Singers. Enjoy!
"Corona Does Not Play"
Written by Steve Ewing. Arranged and Performed by Phil Dietterich
A random "MV Tour" video from YouTube was used as a visual backdrop
for this fun ditty. Goes to show just how close we gather during the summer months.
"Burns Nicht Auction Highlights"
Good friends, good food & drink,
and great conversation.
ENTER OUR PHOTO CONTEST!
Take photos of how you celebrated
the Burns Super tonight. Email two of your
favorite photos to Steve Ewing
A gallery of photos will be posted so viewers can vote for first, second, and third prize winners. You have until the first of
February to enter.